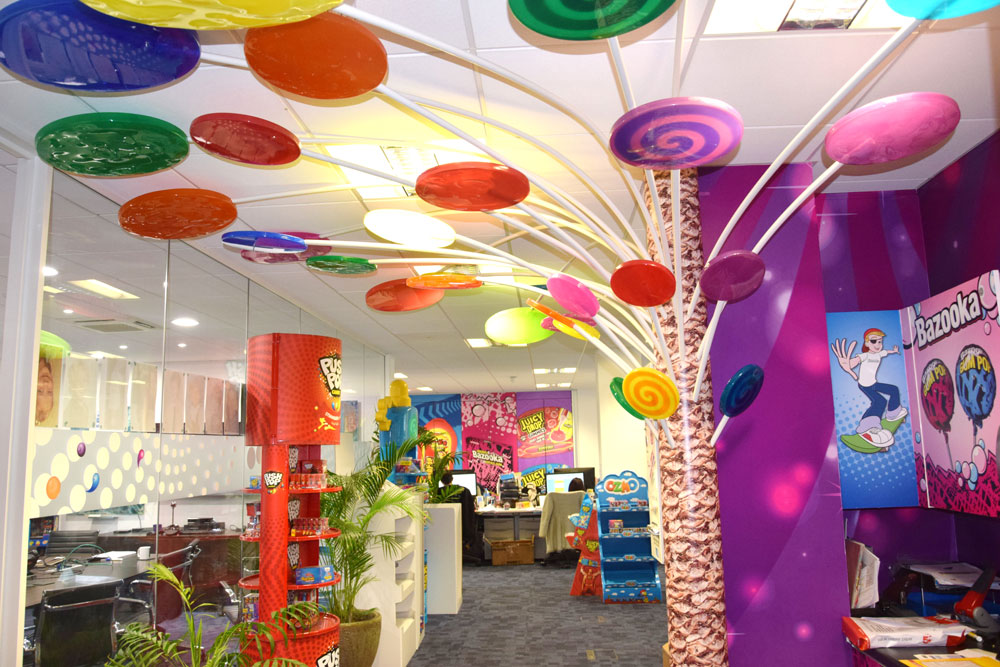 When we first started working with confectionery company Bazooka Candy Brands, the business behind the legendary Bazooka Joe Bubble Gum, the original brief was to look at a gravity feed display for one of their brands for the Middle East market. The brief didn't look too hard and within weeks we had design concepts that were meeting with considerable approval.
Three months on, fully fledged prototypes had been made in China and were on display at Europe's largest annual confectionery show in Cologne. However, from then on – as often happens –  things slowed down. Tweaks to the design led to further requests for small changes and commercial distractions for this busy client meant that large time lapses necessarily appeared between revisions.
In fact, after several months we began to question if all the groundwork put in was ever going to yield results. But patience as ever is a virtue and from the small acorn of that initial project brief, we now have several containers of displays en route to the customer, destined for several countries across Europe and the Middle East. Meanwhile a number of projects aimed at dressing the interior of their international head office have reached fruition, the latest of which is the installation of a bespoke "lollipop tree". In combination with some bold graphics applied to cupboards and walls in their postal area, it makes a dazzling impact on visitors arriving for a meeting in this otherwise unassuming building!
So what do we take out from this experience? Principally that, just because projects don't move fast, it doesn't mean our efforts are wasted – truly exciting things do sometimes come to those who wait.
Neil Russell-Bates, Hilltop Display Services